Matthew Kirkpatrick, Principle Investigator
Dr. Kirkpatrick is an Assistant Professor of Research in the Department of Preventive Medicine in the Keck School of Medicine at the University of Southern California. He earned his B.A. in Religious Studies at the University of North Carolina at Chapel Hill and his PhD in Experimental Psychology at Columbia University. He completed a postdoctoral fellowship in Neuropsychopharmacology at the University of Chicago.
Dr. Kirkpatrick works in collaboration with scientists at all career levels – from senior faculty to undergraduate research assistants – and uses behavioral pharmacology, Ecological Momentary Assessment, and survey methods to examine the complex, bi-directional interactions between social contexts, social behavior, and drug use. He has scientific expertise in a wide range of drugs, including amphetamines, MDMA, alcohol, tobacco, and cannabis. Dr. Kirkpatrick is committed to conducting research that will inform more just and rationale drug policies and will lead to more effective drug treatments for individuals and families that may develop drug-related problems.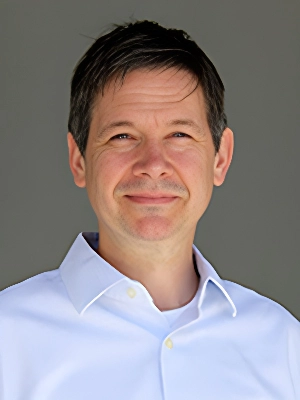 Matthew Kirkpatrick, PhD
Associate Professor of Research Population and Public Health Sciences
mgkirkpa@usc.edu
---
About Matthew Kirkpatrick, PhD
Dr. Kirkpatrick's research uses laboratory psychopharmacology, Ecological Momentary Assessment, and survey methods to focus on how drug use - both normal and problematic - functions in social contexts. His work examines the acute and residual effects of a range of psychoactive drugs (including alcohol, nicotine, and amphetamines) in ethnically diverse populations of both current drug abusers and healthy normal volunteers, and under various laboratory and naturalistic conditions. His current interests focus on: (1) the complex bi-directional interactions between acute drug effects and social settings, and how these interactions contribute to the rewarding effects of drugs; and (2) how friends and family can either help or hinder quit attempts (especially cigarette smoking quit attempts). Overall, this multidisciplinary approach carries direct clinical relevance as it will improve our understanding of drug use, which will help to develop novel treatments for those who wish to quit.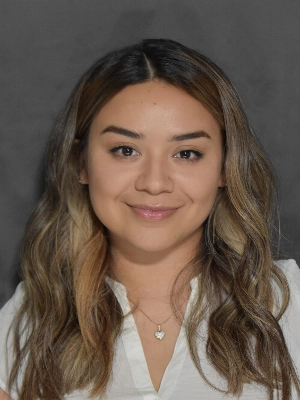 Saida Coreas
Doctoral Student
scoreas@usc.edu
---
About Saida Coreas
Saida Coreas is a PhD Student in the Department of Population and Public Health Sciences, at the Keck School of Medicine of USC. She graduated from California State University, Los Angeles in 2018 with a B.S in Public Health. She completed a 3-year (2018-2021) post-baccalaureate Intramural Research Training Award (IRTA) fellowship at the National Heart, Lung, and Blood Institute (NHLBI) at the National Institutes of Health (NIH) in Bethesda, Maryland where she worked on research projects looking at racial/ethnic differences in tobacco product use patterns among U.S. adults, as well as relationships between cigarette smoking susceptibility and smoking initiation among U.S. youth. Other work includes investigating the relationship between acculturation and cardiometabolic risk factors among U.S. Latinos. Her research focuses on understanding how factors relating to social determinants of health influence tobacco use among minority populations. In her free time, Saida enjoys gardening, going on road trips, and spending time with friends and family.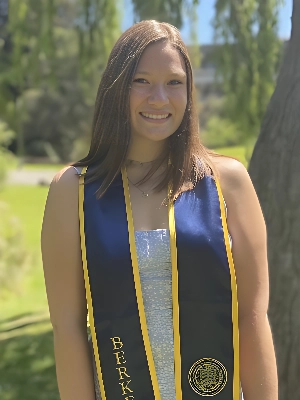 Lucy Schuler
Project Assistant
lschuler@usc.edu
---
About Lucy Schuler
Lucy Schuler graduated from UC Berkeley in 2021, receiving a B.A. in Psychology (Highest Honors) and Linguistics. At Berkeley, Lucy was a research assistant in the Language and Cognitive Development Lab. Her senior honors thesis examined the role of financial stressors associated with the COVID-19 pandemic on children's language environments and exposure. As a project assistant in the DUB Lab, her main work is on the Smoking Cessation in Sexual Minority Couples Study. Outside of research, Lucy enjoys going on walks with her dog, discovering new podcasts, and exploring all over Los Angeles.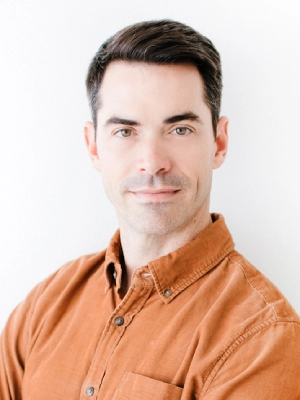 David Black, PhD, MPH
Associate Professor of Population and Public Health Sciences
davidbla@usc.edu
https://www.linkedin.com/in/david-black-phd-mph-2b9637a0/
campus (mindful.usc.edu)|https://mindful.usc.edu
global (goAMRA.org)|https://goAMRA.org
http://scholar.google.com/citations?user=9QIzyCwAAAAJ&hl=en
---
About David Black, PhD, MPH
Dr. Black an Associate Professor of Preventive Medicine at the Keck School of Medicine of the University of Southern California in Los Angeles. He is also a member of the USC Norris Comprehensive Cancer Center and Associate Director of Education for the USC Center for Mindfulness Science. His research had been funded by university, private, and federal grants for over 17 years. He as authored and co-authored over 75 peer-reviewed articles in journals including JAMA Internal Medicine, JAMA Pediatrics, Cancer, Pediatrics, American Journal of Public Health, Behaviour Research and Therapy, and Psychosomatic Medicine. Dr. Black began his early career in the health sciences and earned a Master of Public Health degree and directed his first grant-funded human subjects research study prior to finishing his masters thesis. He trained as a NIH National Cancer Institute predoctoral fellow for five years at the USC Institute for Prevention Research, where he latter earned his Ph.D. The focus of his doctoral training was in substance misuse prevention and addictions research. He had self-studied contemplative theory and practices over the previous decade, and realized an opportunity to merge his passion for the contemplative studies with his training in the health sciences. He continued advanced training as a NIH National Institute on Aging postdoctoral fellow at the University of California at Los Angeles Cousins Center for Psychoneuroimmunology. He focused his research effort on conducting a randomized controlled trial to test the impact of mindfulness training on sleep and inflammation in older adults with sleep problems. He went on to articulate a novel conceptual model to illustrate how mindfulness training exerts biological influence from brain to body using a genomic signal transduction framework with downstream biological impact on sympathetic nervous system activity, release of norepinephrine at nerve terminals, activation of b-adrenergic receptors on adjacent cells, and the cAMP/PKA signaling pathway that ultimately regulates gene expression by stimulating transcription factors, particularly those associated with the propagation of inflammation in peripheral blood. He recently completed a NIH NIDA R01 randomized controlled trial testing mindfulness training added to residential treatment for substance use disorder. He is currently co-PI of a clinical trial testing an app-based mindfulness training for smoking cessation that recruits smokers from across the state of California. He enjoys mentoring undergraduate and graduate students, was awarded the 2015 USC Mentoring Award for graduate students from the Center for Excellence in Teaching. He enjoys spending time with his family in nature, fly fishing, camping, and reading.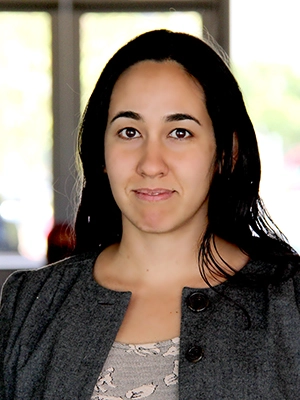 Raina Pang, PhD
Associate Professor of Research Population and Public Health Sciences
rpang@usc.edu
https://powerlab.usc.edu/
https://www.instagram.com/uscpowerlab/
---
About Raina Pang, PhD
Dr. Pang's research interest lies in understanding sex/gender differences and female-specific factors in substance use (e.g., alcohol, tobacco, cannabis) and other health risk behaviors (e.g., eating). Dr. Pang completed a postdoctoral fellowship for mentored training in behavioral pharmacology and laboratory-based menstrual cycle studies and mentored K01 with training in Ecological Momentary Assessment. Currently, Dr. Pang is PI on projects investigating menstrual cycle effects on alcohol use and eating behavior, and perinatal tobacco use.